2018
# E1801 Los Algarrobos School, Ecuador
This project consisted of a new large classroom inserted into an available spot within the existing school site. The classroom is much larger than the existing classrooms in this school and can accommodate larger class and assemblies of combined classes for various school events.
---

2017
# 1605 Escuela Los Pinares / Kinder Jose Misael Ulloa
Construction was started in 2017 involving renovations to an existing classroom and construction of a new classroom with washrooms. Total enrolment 75 students
Constructed Cost $53,000 US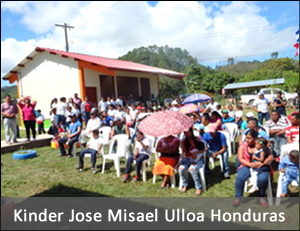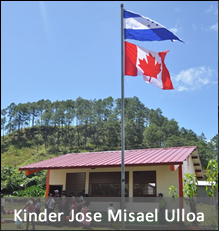 ---

#1604 "The Skewed School" Honduras
Escuela Felicita Guzman de Caballero
This project consists of renovations to an existing classroom and construction of a new classroom.
This school has an enrolment of 57 students
Constructed Cost $53,000 US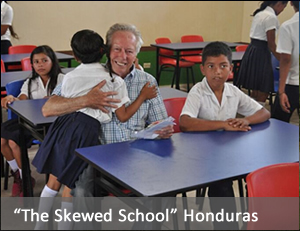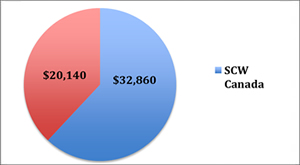 ---

2016

Escuela Rural Mixta Alma Rodas de Flallos Sol Resplandecientes
Construction was started in 2015 involving renovations to 2 existing classrooms followed by the construction of 2 new kindergarten classrooms with washrooms and a covered activity area.

Budget  $57,027 US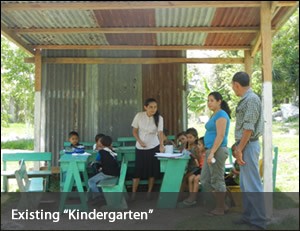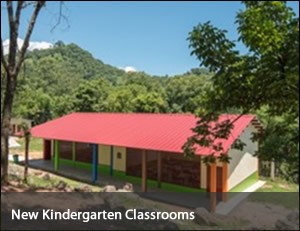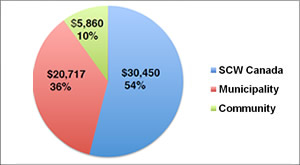 ---
"The Storefront School", Honduras
Kinder Emerita Castellanos
With a new site this school replaces a temporary school that was accommodated in a storefront. The project includesa new classrooms and washrooms and a playground.
Budget  $33,345 US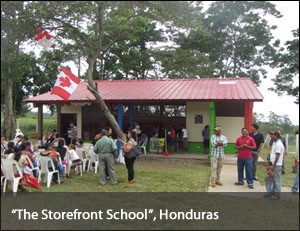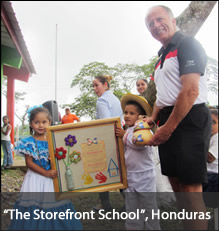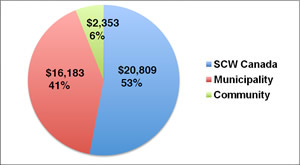 ---
"The Jungle School", Honduras
Escuela Luis Alfonso Guerra
Located in a remote village, Brisas el Congo, the "Jungle School" includes a new classroom with adjacent washrooms and a playground. SCW Canada has also provided furniture and school supplies.
Budget  $33,708 US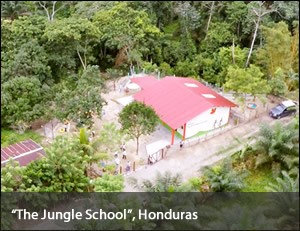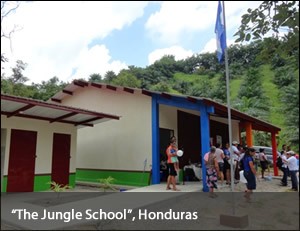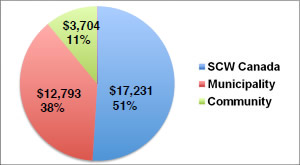 ---
Escuela Edgardo Oyuela, Honduras  Jardin de Ninos Jesus Urbina
In this community of Lajas, Honduras 62 primary school students were attending
classes in a small wooden school and 35 kindergarteners were attending classes
in three nearby houses.
This was a joint project by SCW Canada, The Awty International School in Houston
and the local municipality and community. The project included a new classroom and
a new kindergarten classroom with washroom.
Budget  $43,000 US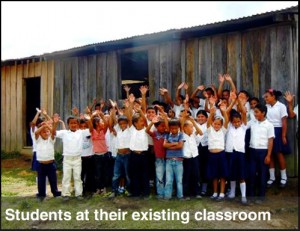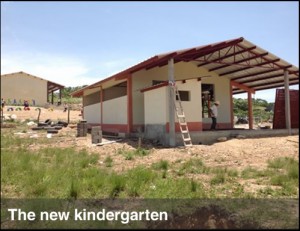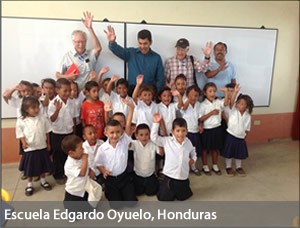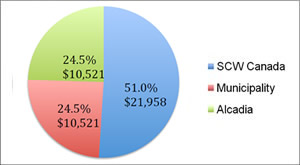 ---
"Matadero School", Honduras
Escuela Jose Trinidad Reyes y Jardin de Ninos Aquistimula Queepi
This site is located in remote highland village with very limited access, no electricity and limited water supply. The project involved demolition of two existing derelict classrooms  and the construction of one new classroom, one new kindergarten classroom and new washrooms.
Budget $68,803 US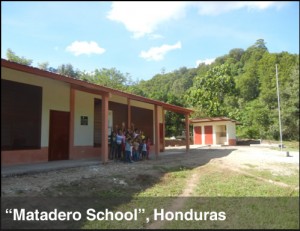 ---
San Mateo School Phase 2, Ecuador
The San Mateo school offered a unique opportunity for SCW. Here was
the chance to provide a much needed school in a distressed area and
to give a posthumous acknowledgement to Rosslyn Swanson, a very
generous donor and supporter. The school was built in two phases.
The school now serves 700 students, 560 from San Mateo and surrounding
communities and 140 from the nearby town of San Lorenzo. The school not
only provides an excellent learning facility but gives a healthy lunchtime meal
to 700 kids every day. In addition the teachers provide evening classes and
counseling to parents. San Mateo is a poor fishing community and most
parents have little if any formal education. The classes encourage and
enable them to help their children move forward.
Phase 2 consists of three classrooms, a covered kitchen/dining area, a
playground and a retaining wall that claims an area for possible future expansion.
Budget $90,847 US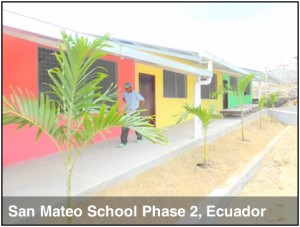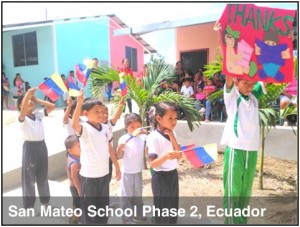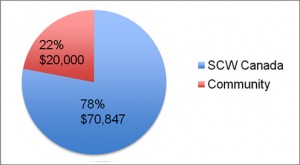 ---

2015
Villa Real Kindergarten School, Honduras
Demolition of an existing classroom
2 new kindergarten classrooms with
washrooms covered activity space
Budget $60,000 US
(Haines Brands private sponsor)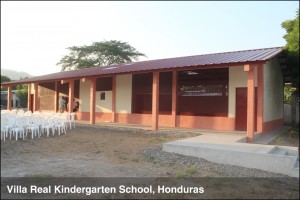 ---
2015
Kinder Gabriela Caballero, Honduras
• Total renovations to 5 existing classrooms
• Budget $63,971 US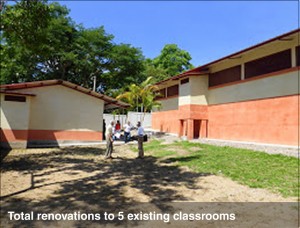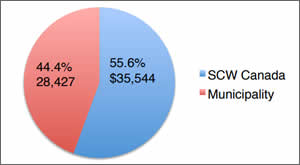 ---
2015
Escuela Oscar Armando Agua Zarca Avila, Honduras
• 1 new classroom
• total renovation of 1 classroom
• new washroom
• covered activity area
Budget $44,002 US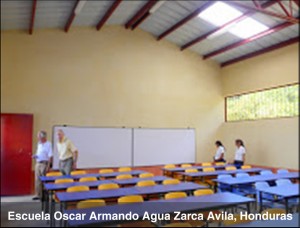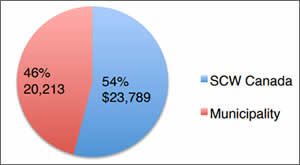 ---
2015
Escuela Edgardo Oyuelo, Honduras
• 1 new classroom
Budget $36,366 US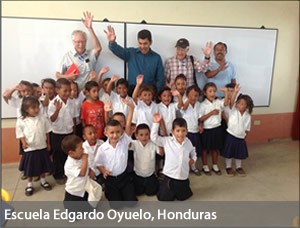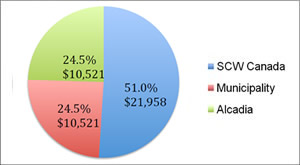 ---

2014
Villa Real Primary School, Honduras
• 7 classrooms
• Washrooms
• Covered activity area
• playground
Budget $192,000 US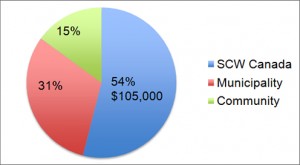 ---
2014
Lycee Anacaona High School, Haiti
• A joint project between SCW Canada and SCW US with construction funded by the Spanish Red Cross to replace the largest high school in Port au Prince that was totally destroyed by the earthquake January 10, 2010. SCW Canada provided the design for     two schools including this school and paid for French translations for the working drawings.
• 26 classrooms, 2 computer labs,a science lab dining hall and kitchen
Budget $2,650,000 US
(paid by the Spanish red Cross)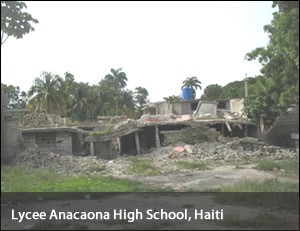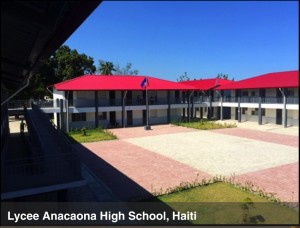 ---
2014
San Mateo School Phase 1, Ecuador

• 3 classrooms, washrooms, administration office and storage
• site prep for Phase 2
Budget $103,084 US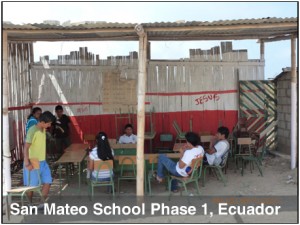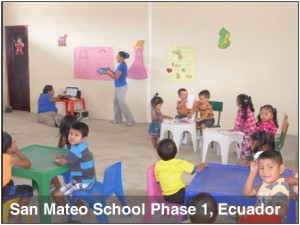 ---

2013
La Gran Villa Kindergarten School ,Honduras
• a new school with 2 kindergarten classrooms with internal washrooms
• covered play space
• septic tank
• playground
Budget $76,140 US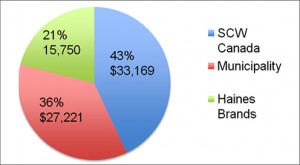 ---
2013
JFK School Phase 1, Honduras
The JFK School is an existing 16 classroom school on a very tight urban site. SCW Canada prepared a phased redevelopment plan to
renovate and replace classrooms and to upgrade the site drainage and outdoor play facilities.
The Phase 1 project involved:
• the renovation of 5 existing classrooms include replacing the roof structure, replacing the existing floor slabs, new doors and windows, new electrical and complete repainting and new classrooms accessories.
Budget $106,331 US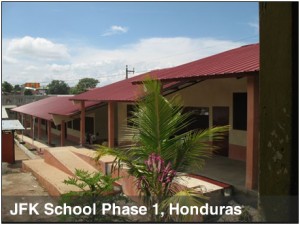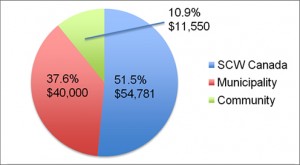 ---

2013
Escuela Juan Morales Reyes, Honduras
• demolition of one derelict classroom
• one new classroom
• renovation of one existing classroom
• new washrooms and septic system
Budget $65,580 US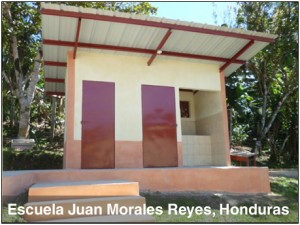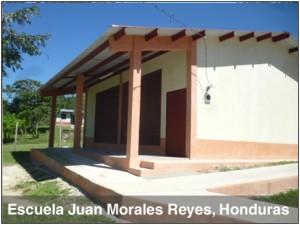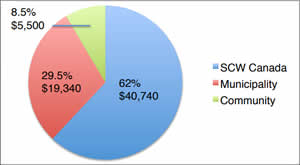 ---

2012
Escuela Nuevo El Eden, Honduras
• 1 new classroom, 1 new Kindergarten classroom
• washrooms and septic system
• playground
• covered activity area
Budget $65,580 US

---

2010
Escuela Portillo Norte, Honduras
• a new school with 2 classrooms
• washrooms
• water storage element
• kitchen
• storage room
Budget $43,000 US

---

2009
Escuela Arnold David Sanchez (Pena Blanca), Honduras
•  a new 7 classroom school
• office
• library/computer room
• space for food preparation
• washrooms
Budget $207,000 US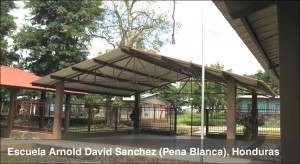 ---

2008
Escuela Oscar Rodezno Hernandez Meambar, Honduras
• roof replacement project
• replaced rotting wood roof with new steel roof
Budget $5,000 US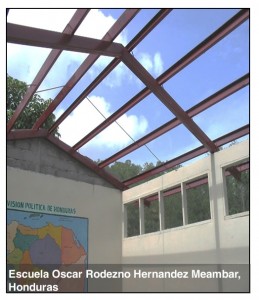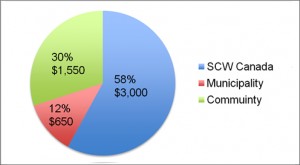 ---

2007
Escuela Republica de Honduras (Ocotillo), Honduras
• 1 new classroom
• renovations to existing classroom & outdoor classroom
• new washrooms and septic system
Budget $23,000 US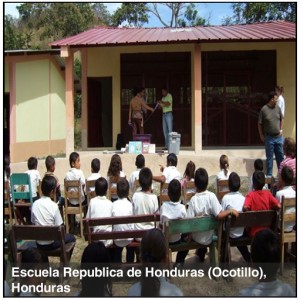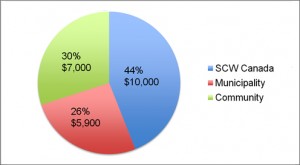 ---

2006
Escuela Jose Cecilio del Valle (Bambu), Honduras
• 1 new classroom
• 1 renovated classroom
• site improvements
Budget $30,000 US